EDU.WEBSITE

A2ZWEB.COM
star health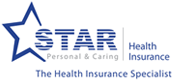 India
is blessed with a wide variety of climates and
soil
types which permit the growing of many unique earthy roots, precious woods, aromatic spices, exotic flowers, balsamic resins and scented grasses. Practitioners of Ayurveda (the traditional Indian system of medicine dating to at least 1000 BC) were well acquainted with the uses to which these plants could be put and prescribed them to treat the emotional, mental and physical ailments of the people. Sandalwood, agarwood, spikenard, vetiver, saffron, cinnamon, jasmine, rose, coriander and ginger were but a few of the aromatic plants recognized by them as being plants possessing pleasing fragrant charm as well as being plants therapeutic value. These plants and many others were used in food preparations, medicinal formulas, massage oils, cosmetics, natural sandalwood-based perfumes called
attars
, incense, floral wreaths and unguents, each of which served some special function in promoting the well-being of the people. There is hardly any aspect of Indian life, be it political, social, economic or religious that has not been profoundly influenced by these plants.
A person interested in India's botanical treasures will find there are many fascinating worlds to discover throughout the country. Flower markets, ayurvedic pharmacies and hospitals, traditional perfume houses, incense stores and manufacturers, essential oil and attar distilleries, botanical gardens and parks, temples, spice shops and marriage ceremonies are all good places to experience the diverse ways in which the wonderful jewels of the natural world permeate Indian life.
From the pine-clad slopes of the
Himalayas
to the scrub and thornforests of north west and peninsular
India
and from the semi-arid central forests to the ever-green deciduous groves of
Kerala
,
Bengal
, the
northeast
hills, and the
Andaman and Nicobar
, India'svegetation is tailored to its diverse
topography
. Some of the major Indian animals which inhabit its forest and green areas are: Bengal tiger, monkeys, elephants, foxes, jackals, mongoose, Indian crocodile, the
gharial,
and lizards and snakes - including the cobra comprise the indigenous reptile population. Peacock - the Indian national bird joins the ranks of birds from cranes, storks, ibises, hawks, hornbills, parrots, and the common crow.
Admin




Posts

: 37


Join date

: 2008-07-08




Similar topics
---
Permissions in this forum:
You
cannot
reply to topics in this forum